EXCHANGE, RETURNS & REFUNDS
As Eldercare.Market is a marketplace platform, product exchanges, returns or refunds shall be done in accordance with the policies of the respective Vendors.
Customers are advised to check and clarify the applicable policy for the respective items prior to purchasing, as different policies may apply to products sold by different Vendors.
You can find the exchange/returns/refund policy of each Vendor under the "About Us" tab in the respective Vendor's Store Page.
In general, care consumables and disposable items like adult diapers or blood test strips cannot be returned due to hygiene reasons.
Outline of Exchange/Return/Refund Process:
1. Customer raises a request with the respective Vendor, citing the valid reason(s) and supporting evidence (if any)

2. Vendor and customer correspond and mutually agree to the course of action, including arrangements for product exchange/return or the refund amount (if applicable)

3. In the event of a valid refund request, the Vendor will then process the refund and reimburse the agreed refund amount back to the customer's card – this can take up to 15 working days from the time the Vendor activates the refund in the system.
How To Request For Exchange/Return/Refund:
If you have a valid reason for a product exchange, return or refund, please make your request directly with the Vendor by raising a Support Ticket with the Vendor as follows:
1) Login to your account and note the Order Number from your account dashboard:


2) Click the "Get Support" button on the respective Vendor's store page: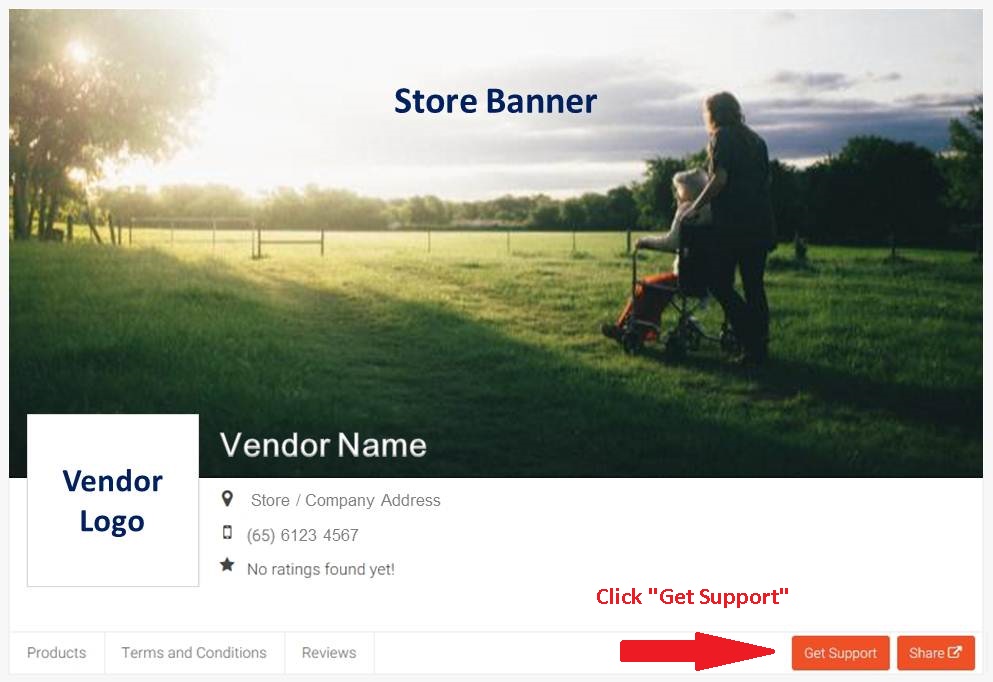 3) Submit a support ticket citing your request and order number in the Subject, and details of your reason in the Message body: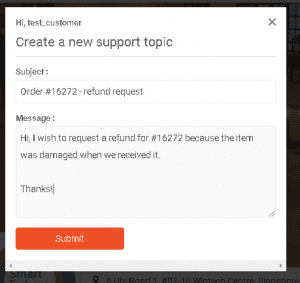 4) The vendor will correspond with you directly to process your request. This can be tracked on the "Seller Support Tickets" section in your Account page: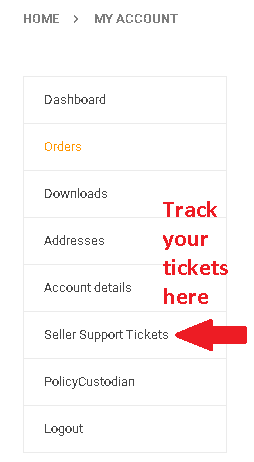 5) In the event where a refund amount is agreed upon, the Vendor will submit the request in the system. The amount will subsequently be refunded to your card. No further action is required from you.
If for some reason you and a Vendor cannot come to an agreement about a refund, you may raise the matter up with Eldercare.Market for us to mediate. We may ask you to provide us with supporting documentation or evidence. You may email us at contact@eldercare.market or call us at (65) 3138 8045, and we will do our best to assist.